Reading, MA Pizza Delivery - Nella's Pizza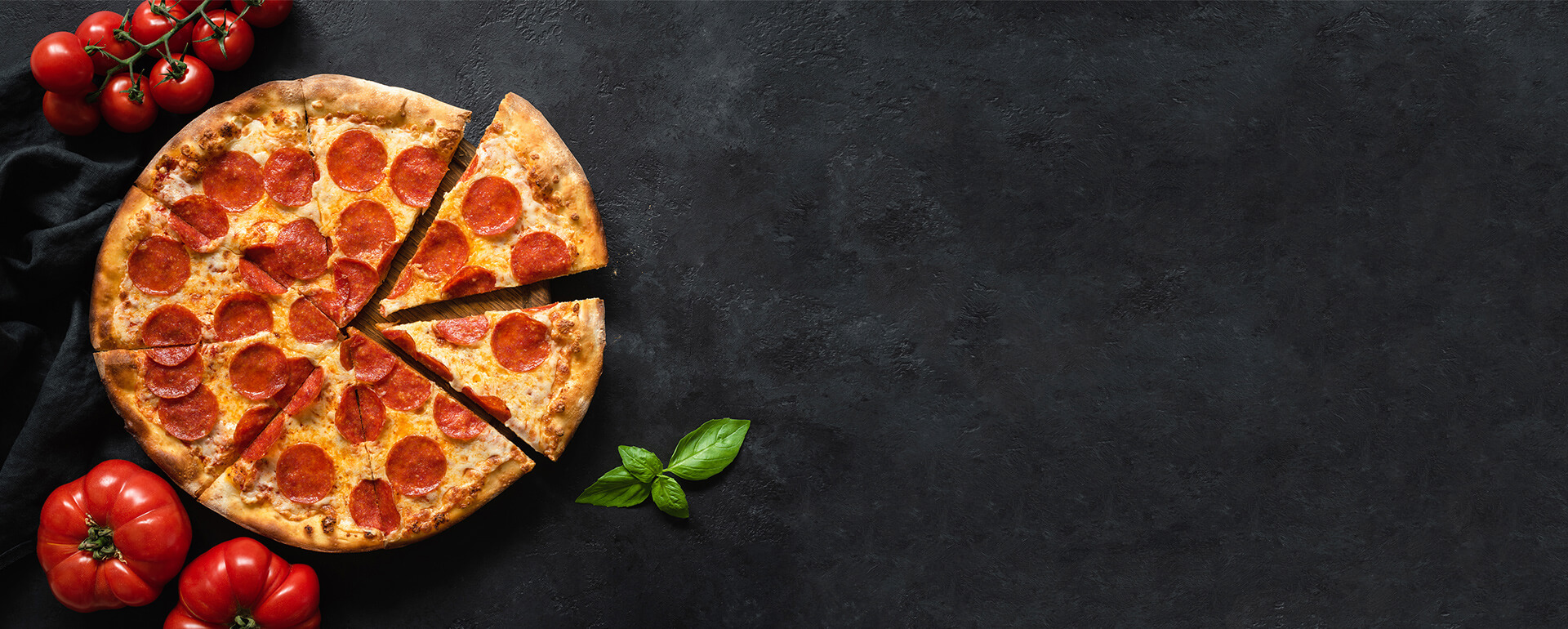 648 Main St., Reading, MA 01867
See what our customers say






Lovely owner. Had pizza, a meatball sub, and gelato. All very good. Good quality ingredients and well prepared. Recommended if you're in the area.





The food is good (especially pizza/calzones/subs) but they've gotten our order incorrectly twice in the past few weeks. First time we had a fairly large order and they gave us someone's mozzerella sticks instead of a sub, I called and they made a new sub to bring over as quickly as they could. The second time last week, the delivery person even joked stating "hope everything is correct this time". We only ordered three things but unfortunately the pesto pasta I ordered for my vegetarian brother had chicken in it and was very dry. He asked me not to call them to correct it. The food is good but I hope they pay closer attention to the orders/restate it on the phone before delivering.






Absolutely love their pizza! I've ordered a variety of pizzas and all have been so so great. Love it!






I just ordered pizza from Nella's for the first time. Living a few miles down the road, I have never really ventured out of Stoneham for pizza. The pizza is delicious! Our new go to spot. Thank you, Nella's!






Love it pizza 🍕 amazing and archi balls and I love the sassauge pizza 🍕 5 stars ⭐️ my family likes it but we don't order a lot from their






Hosting large lunches for my company and needed to find a GOOD pizza place that also offers a Gluten Free option. Our team loves Nella's pizza and know they request it when they know I am ordering lunch. Thank you






Yet another fantastic pizza from Nella's. Thank you to the owner who personally drove the pizza out for delivery to our plumbing crew as their main drivers were unavailable. I appreciate it, and keep up the excellent pizza making!






This is the place for a true ceasar salad. Thank you Nella's for the leafy greens, shredded cheese and delicious, crisp croutons. It's always fresh and a great price for the size. And the clear plastic container is a plus to easily recycle.






Great quality fresh food, very tasty pizza at an awesome value price. Friendly service and clean place.






I'm Was Born & Raised In East Boston 1966-2005, When It Was Mostly Italian🇮🇹.
I Know GREAT Pizza When I Taste It.
Lived In Reading Since 2005, I Must Say Nella's Pizza Is VERY Tasty !! Even The Crust Is GREAT. My Wife & Kids Love It. We Order EVERY Sunday After Mass. DELISH !!😋






The best pizza I've had in a long time . High quality ingredients, fresh products , and Amazing taste . I could tell this is authentic Italian by the taste. Nothing comes close. Great friendly owner and staff. Definitely come down for a bite. Recommend anything on the menu.





Good service! Arrived just before closing time and it was still possible to order! Nice pizza Hawaii that in it ls smallest version was big enough for two!






BEST PIZZA I EVER HAD IT MADE ME SO HAPPY best birthday ever






BEST PIZZA I EVER HAD IT MADE MY BUSSY BOB SO HARD






Great pizza from the crust, to the sauce, to the cheese! Would definitely recommend!






Just moved to Reading, and felt so welcomed when I first went into Nella's. The energy in the shop is warm and I can tell everything is made with pure love and passion. Nella is an amazing person and an even better cook! I definitely recommend!!





We've had a tough time finding Sicilian or deep dish or anything that comes close in the North Reading area. Nella's has a pretty decent Sicilian. Extra star for that! Regular pizza was also decent. The onion rings were soggy by the time we got them home. I'll never understand how restaurants that do delivery/to-go do not realize that, if not packaged well, condensation in the container ruins the fried food. And the cheesecake is not cheesecake - it's just regular cake with a cheesecake flavored cream layer in the middle. Very strange.






I had an amazing experience.






I'm super picky with my pizza. I only like a few places. We went to Nella's on a whim and glad we did. The broccoli and eggplant pizza was amazing! One of the best pizzas I've ever had. We'll have to go back and try Vegetarian options.






ABSOLUTELY THE BEST!!! From my first bite, I knew I found my new Pizza place 🍕 I've been searching for years, since Circle Pizza closed in the North End. Everything about this Pizza is pure perfection!! Light dough, delicious sauce with just the right amount of cheese😉. THANK YOU NELLAS❤️ For all your hard work and dedication! We love You!!






Excellent pizza, service, and people, they do it right!!! ❤🍕






Best pizza in Reading. They also have really good gelato!






Shout out to Nella's Pizza, Reading Sq...This is THE Best Antipasto Salad. Freshly made each time. Chilled lettuce, Meats,. Cheese, peppers, marinated mushrooms, cucumber artichoke hearts, olives, and red onion.
Big enough for two or one person two meals.
Pita bread and dressing rounds out this new favorite salad and spot. Please check them out you won't be disappointed.





I love it here with pizza cause I can have but do you have carmalized onions?





I love it here with pizza cause I can have but do you have carmalized onions?






Loved their arancini! Pizzas are great too






Awesome pizza place! Every time I go in, it reminds me of grandma's on Sunday






This place is worth giving a shot. They have large portions for fair prices. Always well kept and with excellent atmosphere. Will visit here again.





Phenomenal steak and onion calzone I still go back every other day.






Tonight Was the first time i had Nella's pizza
And it was really good! I highly recomend this place!






Highly recommend. Very good food. Love the arancini






Everything Excellent, She custom made a sicilian pizza that was the greatest. The plain pizza was great according to the kids that ate it lol...I tried a few other things. Few things I got I didn't get to try . I can't wait to go back next time I will take pics to post






Best pizza in town. I've loved the riceballs 😍






Their grilled chicken is the best in town.






My GO TO spot for pizza, wraps, subs in Reading. Delivery is way faster then they project- my food always comes in 20 to 30 minutes. Great food and nice people.






New favorite pizza place in town. Great pizza, great subs and incredible arancini(my favorite and for $4.50 who can beat it). They also just started serving gelato(hazelnut flavor is amazing). Very nice owner and friendly staff. I'm sure you'll love it too.






Good food ,great service






Great pizza great prices and they deliver
Pizza in Reading, MA
We deliver to: